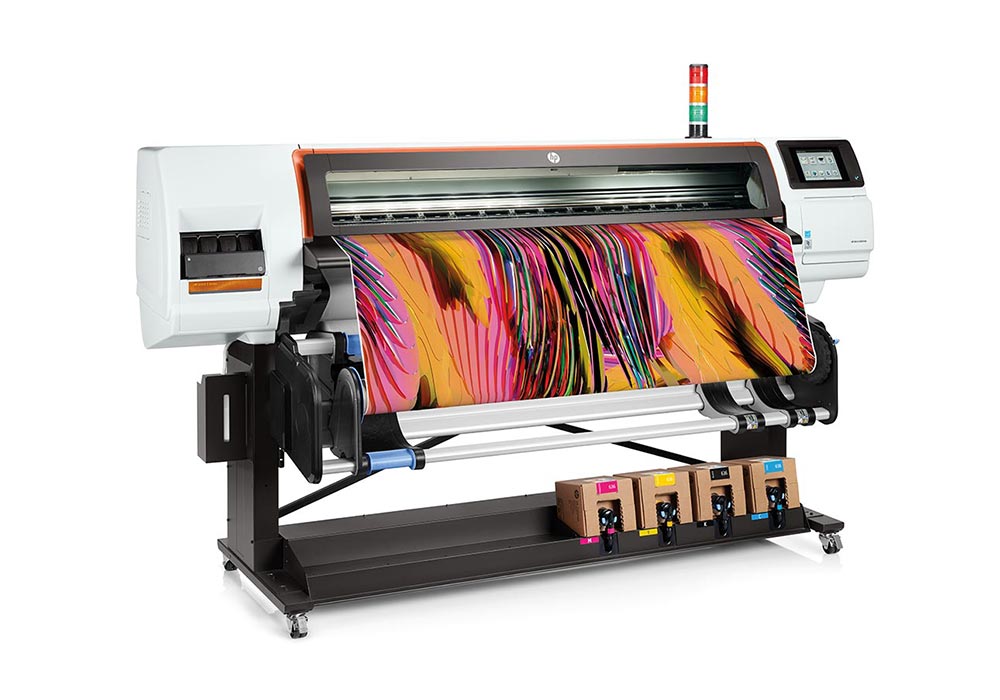 September 16, 2019
HP Stitch Now Ready for Printing at SGP
Dye Sublimation Reinvented for textile printing for sportswear/fashion, interior décor and soft signage applications
"Décor and fashion application trends, on demand production and personalization are boosting digital print growth," says Santi Morera, Head of Graphics Solutions Business at HP. "We look forward to more digital print transformations being realized with the arrival of the new HP Stitch S series."
The digitally printed textiles market is experiencing double-digit annual growth with a forecast of $5.5 billion by 2023, according to Smithers Pira. In response to this growing demand, SGP has installed the new HP Stitch S Series 300 at its San Jose demo room to give customers interested in textile printing a prime opportunity to learn how dye-sublimation can grow their business.
The HP Stitch S300 Printer was designed specifically for new-to-dye sublimation professionals, prototyping departments, and growing print providers. Thanks to the industry's first thermal inkjet printhead technology, users will achieve precise color matching, deep blacks and vivid colors for all  soft signage and interior décor applications.
Other highlights include:
World's fastest color-matching – in the printer, in the RIP (Raster Image Processor) and in the cloud1
Thermal Inkjet printhead technology to help reduce time and waste, and achieve repeatable, color consistency across customer fleets
Continuous high-quality prints with transfer paper and direct-to fabric features
Prevents downtime with HP Proactive Services offering preventive support including real time preventative maintenance as well as user replaceable printheads,
Color consistency calibration and tracking made possible by workflow tools and an embedded spectrophotometer built into every model.
High saturation of inks giving great vibrancy and strong definition with deep blacks. These inks are Eco Passport certified by OekoTex.
Instant ink drying
A range of workflow, media, heat transfer and cutting & sewing partners that offer complementary product to make the HP Stitch a end-to-end solution.
Front loading – This reduces the footprint for space and allows devices to be placed back-to-back.