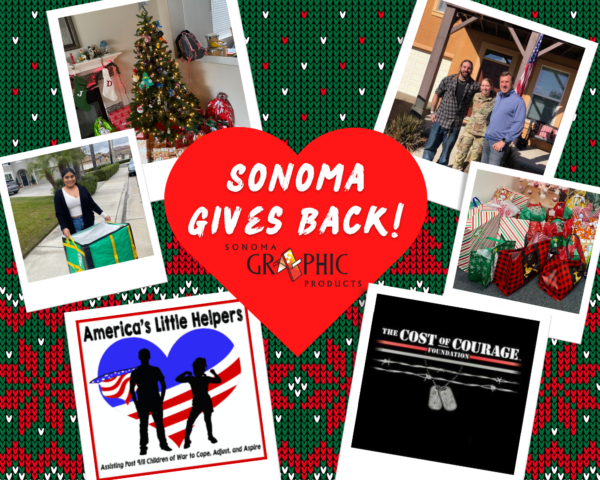 December 13, 2022
Making Holidays Brighter for Veterans & Their Families
As a gesture of goodwill and in lieu of holiday gifts, we partnered with The Cost of Courage Foundation and America's Little Helpers, nonprofit organizations dedicated to supporting service members and their loved ones. Each holiday season, both organizations rely on sponsors to assist veterans with Christmas or Hanukkah presents for their children, along with a grocery gift card for holiday meals.
We contacted each family to create a personalized holiday wish list for their children from ages two to 21. With lists in hand, our employees took the time and care to shop, wrap and personally deliver gifts to these deserving families.
Our concerted efforts as a company team helped a total of 27 individuals (including 11 adults and 16 children) with holiday presents and food to celebrate this season of giving without any stress or worries. More importantly, our military veterans have given so much for the USA, and this is just one way to share our gratitude, kindness and resources with them.
We hope this simple act of generosity will also inspire you to help families in your community. Please visit our website for more information on The Cost of Courage Foundation and America's Little Helpers. Also please know that when doing business with us, you are also involved in the spirit of giving. Together we are sharing our resources to benefit those who need help and hope.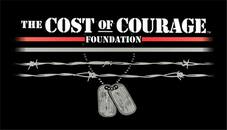 THE COST OF COURAGE FOUNDATION
www.thecostofcouragefoundation.org
Mission Statement: In honor and recognition of those who have served and sacrificed on behalf of our nation and to honor the memories of those who have given their lives in combat for our freedom, the foremost goal and mission of The Cost of Courage Foundation is to support the needs of deserving service members, veterans and their families in our community. Through its offering of scholarship and emergency assistance programs, The Cost of Courage Foundation works to ensure a successful transition back into civilian life for Veterans and relief from food insecurity and economic hardship for those currently serving.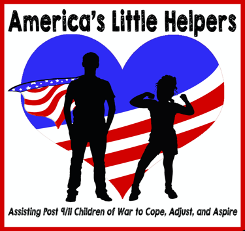 AMERICA'S LITTLE HELPERS
https://saluteheroes.org/americas-little-helpers/
Mission Statement: The mission of the Coalition to Salute America's Heroes is to help severely-wounded veterans and families of Operation Enduring Freedom, Operation Iraqi Freedom, and Operation New Dawn recover from their injuries and illnesses, and to inspire other organizations and the general public to participate in this effort.
Through our programs of aid and assistance, the Coalition offers individual contributors, corporations and volunteers many ways to give so these veterans and their families receive what they need and deserve in return for the sacrifices they made for us.
Restoring hope to a wounded hero can take a lifetime. Rebuilding his or her life takes a commitment from all of us.  You can help do both by making a direct tax-deductible contribution, an in-kind donation or by volunteering your time.
If we work together, we can succeed in our mission, and the men and women who were heroes on the battlefield can return home as heroes to their families and communities.